In How to organize your B2B growth marketing team Emily Kramer explains growth marketing in a way that I think I finally understand:
To support full-funnel marketing, multiple GTM motions, and all of the data and tools available, 4 sub-functions of growth-marketing are needed: Demand Gen, Inbound & Web, Lifecycle Marketing, and Ops & Analytics.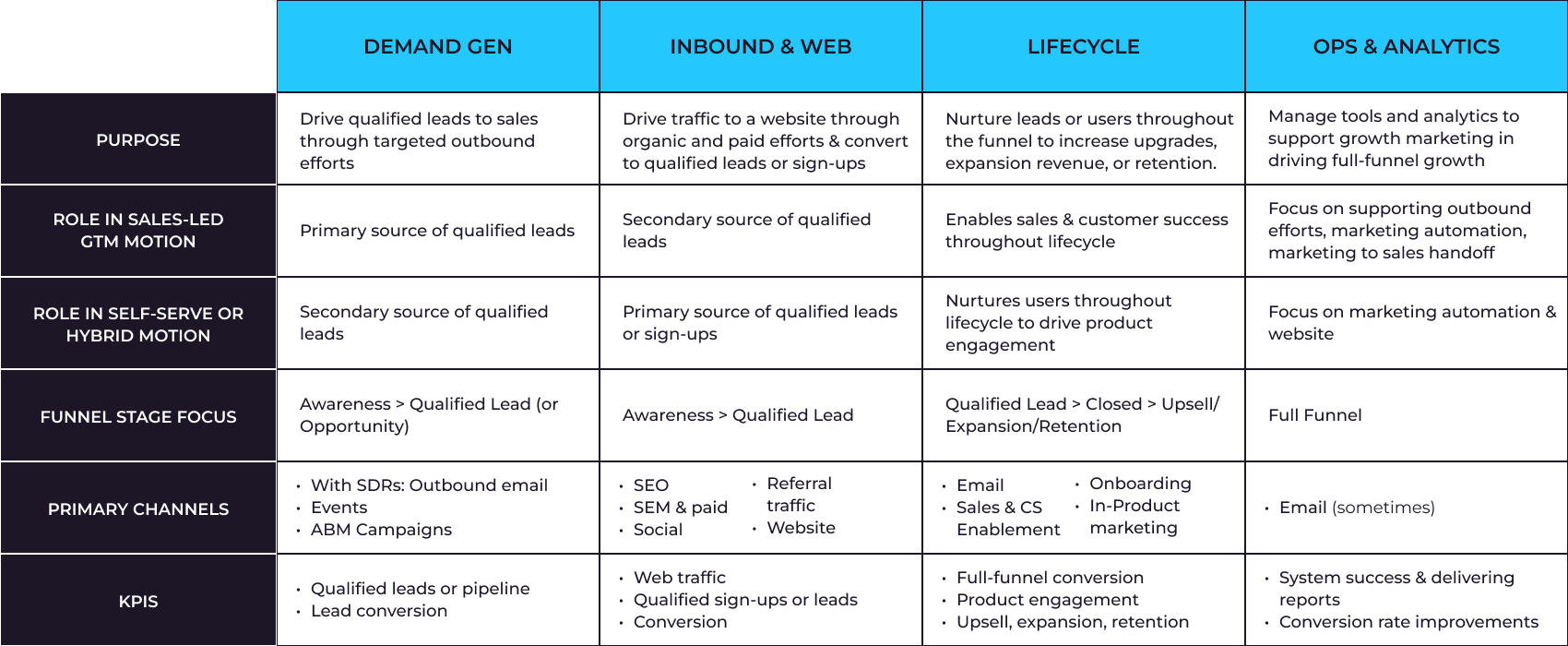 Emily also touches on the many ways that this team ideally works with Product and Engineering. It's a highly recommended overview of this critical function in an organization.
And speaking of growth marketing… In Figma and product-led sales Jesus Requena, former head of growth marketing at Figma, shares some really interesting details on how Figma's Growth team works with their Sales team:
We wanted to take this to the next level and learn what exact product behavior correlated with an upgrade. We partnered with our data product team, sales ops and sales leaders and created a model that surfaced around 10 data points. When two or more of these were triggered, there was a high likelihood for the account to upgrade. We showed sales and sales leaders the data and got their interest, then we tested it in a small group. Endgame, the product-led sales software, helped us display the data at account level and user-within-account level.