My first online purchase ever happened on September 5, 1999. I was in college at the University of Stellenbosch in South Africa, I really wanted to read Lord of the Rings, and after doing the math I realized that buying the book from this online bookseller in America called Amazon.com would be cheaper than buying it from a local bookstore—even when I took international shipping costs into account.
The book arrived a few weeks later, just in time for the summer holidays to start. I did very little that December that wasn't reading Lord of the Rings. In fact, I distinctly remember missing the turn of the millennium because at 12:00am on January 1, 2000 I was deeply engrossed in the Entmoot proceedings to figure out whether or not the Ents should go to war against Saruman.
The book ended up traveling with me all over the world. To Australia where I lived for a few years, back to South Africa, all the way to the US, then back to South Africa again, and now here, in Portland, OR. It has served me well: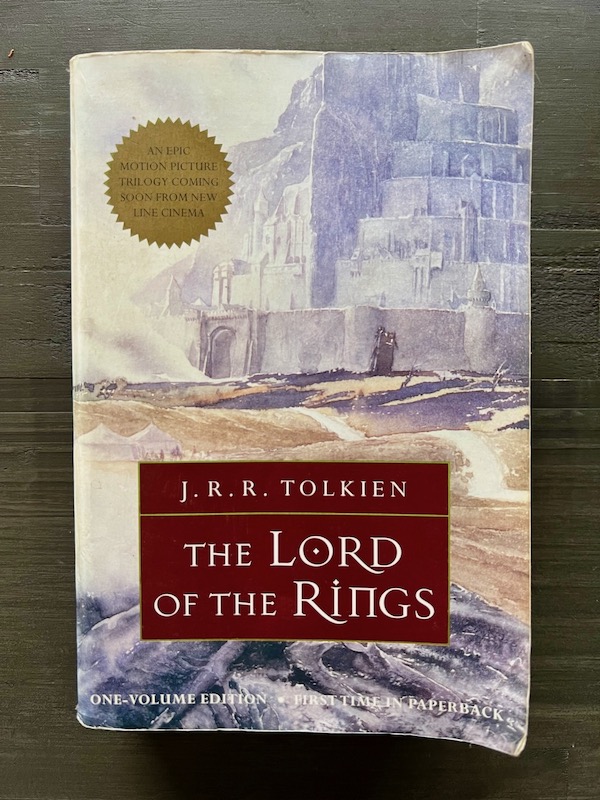 Robin Sloan has a new edition of his newsletter out. It's called Crossing the Sunshine Skyway and it is wonderful, as always. Towards the end he links to Adam Roberts's reflections on re-reading Lord of the Rings. It is long and it looks great so I saved it to read over the weekend. But then Robin says this:
I've just completed a reread of LOTR myself: a beautiful one-volume edition with Tolkien's own (slightly wonky) illustrations included, plus some lovely rubrication.
He posted a photo of the edition he purchased and I was immediately smitten. It looked beautiful, and the idea of seeing some of Tolkien's own illustrations as part of the story? Heck yeah! I decided that it was time. 24 years after purchasing my first copy of Lord of the Rings—and after many years of resisting lots of wonderful editions because I didn't want to "cheat" on my original—I purchased The Lord of the Rings Illustrated By The Author. Robin only posted one photo in his newsletter, which made for a bit of a surprise when I received the book. It is so much more beautiful than I had imagined.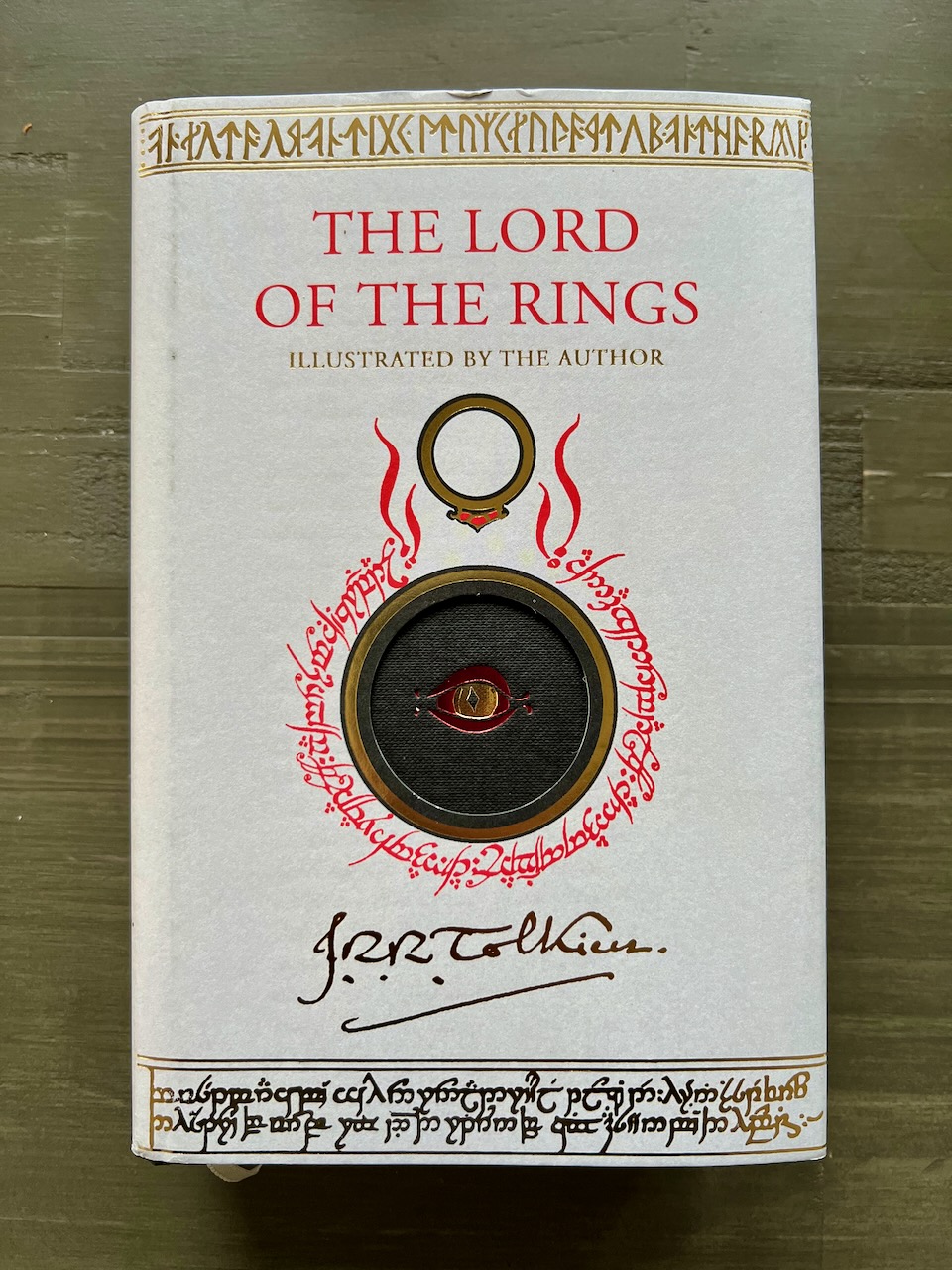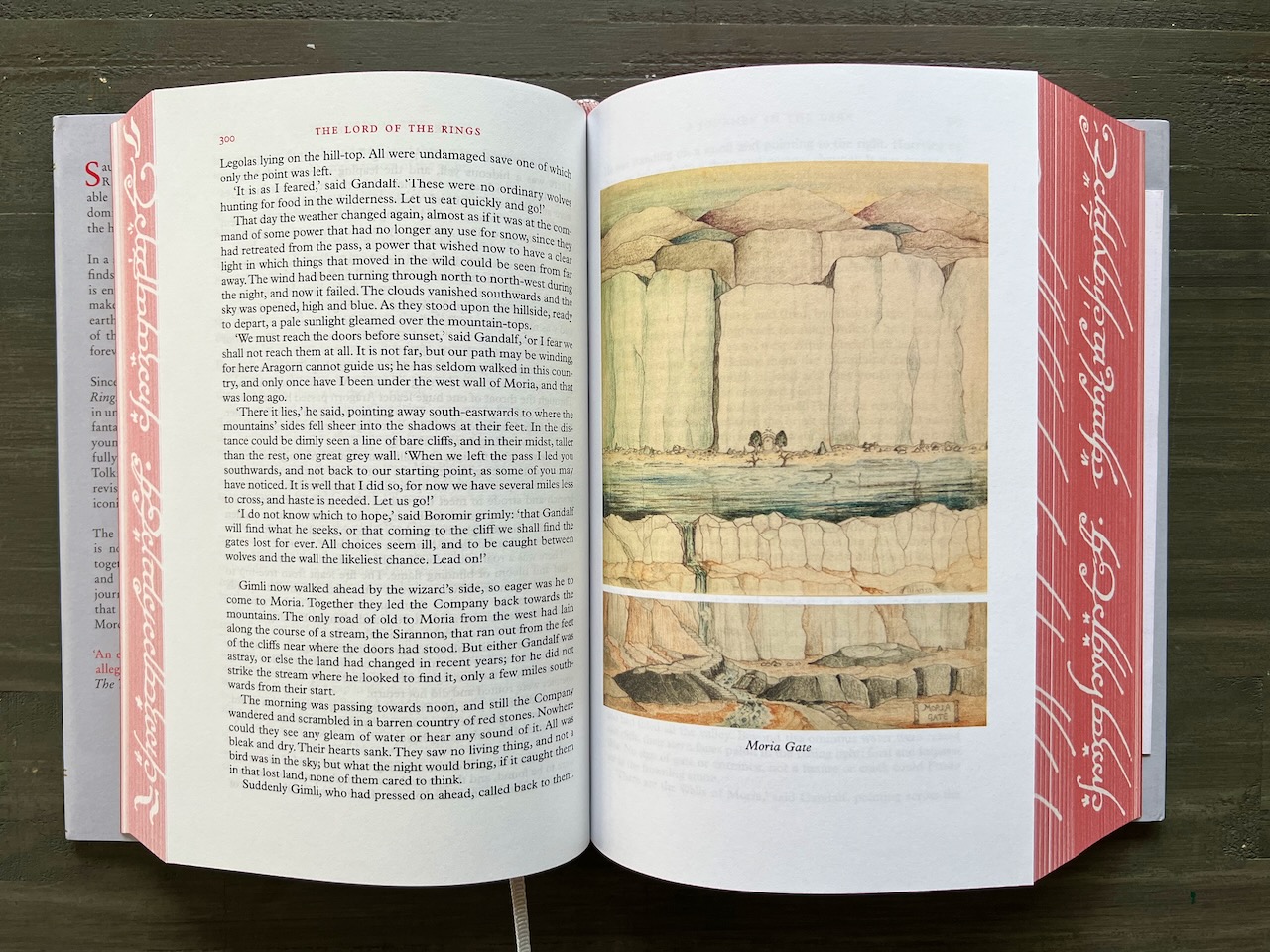 I am excited to embark on my own re-read of Lord of the Rings this year, something I've been planning to do anyway. And I don't feel so bad about cheating on my 24-year old copy any more. I mostly feel grateful for the internet and blogs and newsletters and how they can help us find our people and make meaningful connections that sometimes end with a beautiful piece of art in our hands that we wouldn't have known about otherwise. Maybe, at least sometimes, we can have nice things.