My favorite sentence from John Siracusa's epic review of Mac OS X Lion is this one:
Apple appears tired of dragging people kicking and screaming into the future; with Lion, it has simply decided to leave without us.
And nowhere in Lion is this more apparent than what appears to be everyone's least favorite feature: inverted scrolling on the trackpad. As I'm sure you know, what this means is that scrolling now mirrors how it works on iOS devices: you essentially drag the content up and down the screen, as opposed to moving the viewport of the application like we're used to.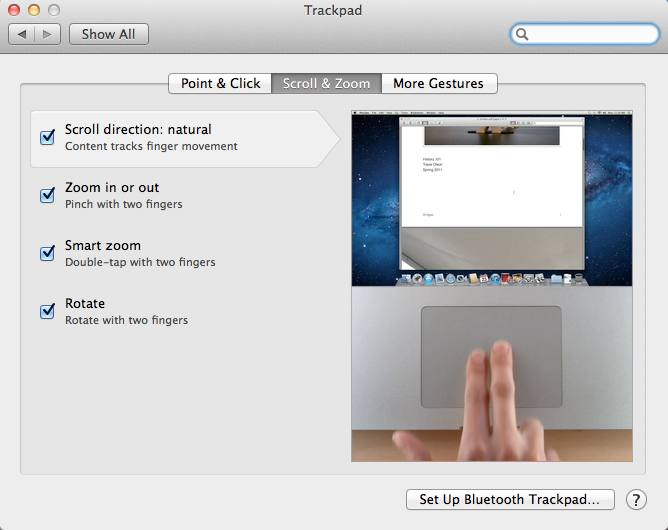 I love this change – it took me about 5 minutes to get used to it. But I appear to be in the minority with this opinion. It sounds like the first thing most people do once Lion is installed is head over to Settings and change it back to the old way of scrolling. So I'd like to step back a little and use this change to talk about UI conventions and when it's ok to change them. To do that, let's first look at what we know about Apple's direction for their operation systems. (more…)